Intercultural competence
Intercultural competence is undoubtedly a prerequisite for successful international business. Experience shows that even large projects with ample capitalization fail due to misunderstandings that can be traced back to intercultural differences. Being interculturally competent not only means knowing the customs of another culture, but also being aware of your own culture-inherent values ​​and needs. If intercultural conflicts have already arisen, knowledge of conflict management methods is required in order to solve the challenges to mutual satisfaction. In training courses on intercultural competence, your employees will learn everything they need to understand the culture of your target country. The input is also based on the industry and the social target group of your company, because there are also great differences within a culture. With the help of interactive methods, your employees learn to identify their own cultural imprint, which is also dependent on your corporate culture.
Intercultural negotiations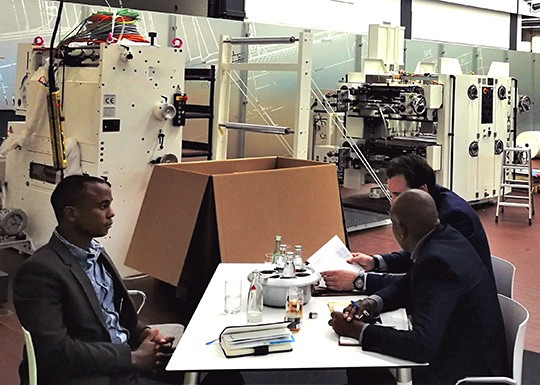 Good negotiation skills require experience, finesse and good communication skills. The success of intercultural negotiations also depends on knowledge of the country and culture-specific factors. Representatives of different cultures have different norms, values ​​and ways of thinking that must be taken into account in intercultural negotiation situations. And of course the age, subculture and status of the negotiating partner also play a role as well as the context of the negotiation and previous activities. Despite careful planning of the negotiating situation, some of these factors remain mostly unknown and the negotiation situation and negotiating partner can suddenly change, especially abroad. In order to recognize stumbling blocks in the negotiation at an early stage and to avoid misunderstandings, in addition to knowledge of the culture and the country, a high level of intercultural competence and mechanisms are required to master critical situations. In this way, you can correctly assess your counterparts and their backgrounds and thus choose the right negotiation strategy. In training courses on intercultural negotiation, we work on real case studies and critical incidents, after a theoretical introduction. We work with your experience – because you know the challenges of your international business and analyze the culture and country-specific characteristics that can or have already caused failure.
Intercultural teams
Intercultural leadership represents a special challenge, even for experienced managers, because many work-related behaviors and ways of thinking are culture-related. Representatives of different cultures have different communication styles and perceptions of time, they have different views on leadership styles and gender roles, and they need different motivation systems. At the same time, intercultural teams have great potential for creativity, the ability to innovate and to develop alternative solutions. Whether you are about to integrate foreign employees, put together an intercultural working group or set up a foreign representative office – you will learn to use the potential, to resolve intercultural conflicts and to create a sense of unity in the team. The training is aimed at project managers, department heads, managing directors and everyone else who is faced with the task of intercultural leadership in internal or external teams. Get to know effective motivational systems for representatives of different cultures. Recognize how culture influences the understanding of leadership and hierarchy. Acquire methods for resolving conflicts in intercultural teams and let yourself be inspired by team building activities.